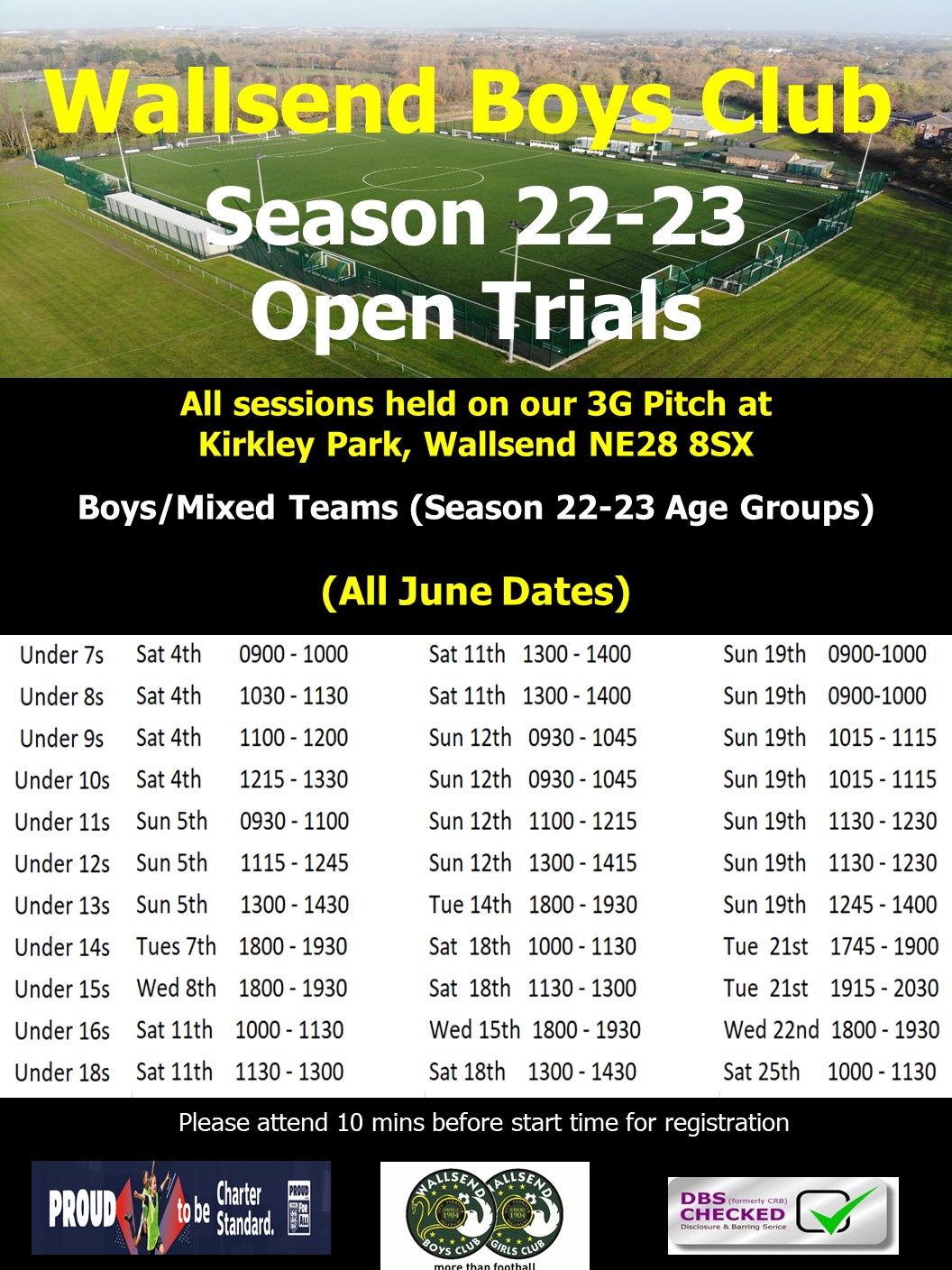 Wallsend Boys Club – Open Training Sessions – 22/23 Season
We are delighted to share with you our dates and times for our open training sessions for the 22/23 season. Looking for a new club, challenge or something different then get yourself along to see what its all about. All dates and details are included in the poster.
For registration, please arrive 10-15 minutes before the scheduled time.