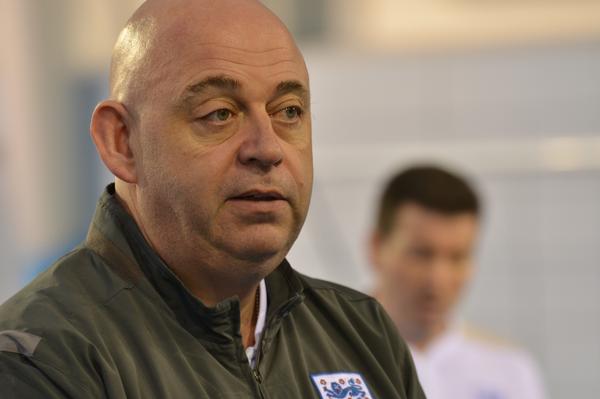 Former member goes to the top at the FA
Former Wallsend Boys' Club member goes to the top at the FA.
In 1974, as a ten-year-old boy, Les joined Wallsend Boys' Club with the intention of playing five a side football. Thirty-Nine years later he had well and truly proven that, as an ex Wallsend Boys' Club member, you did not need to be a professional footballer, to make your mark in the sporting field in a big way. By the age of fifteen Les was refereeing five a side football leagues and was organising the under 10's and under 11's leagues at the club. Les started running the under 13's 11 a side team, where they were runners up to North Shields in the Boys' Club league. Alan Shearer starting his first 11 a side league football under Les in this league. Les was a volunteer leader at the Boys' Club from the age of fifteen until the age of twenty-five.
As well as his volunteer work at the Boys' Club Les became Trainee Recreation Officer at North Tyneside Council in 1982 at the age of eighteen, a post he held for two years. 1985 was the United Nations Year of Youth and to coincide with this, Les organised the first ever North Tyneside International Youth Football Tournament. He took on the job as full time leader at Blyth Town Boys' Club in September 1988, this position being held for eighteen months, before he came back to work for North Tyneside Council, as Young Peoples Services Manager. In 1990 Les was approached to become County Director of the Nottinghamshire Association of Boys Clubs, a position he held until 1998. In 1992 he was a referee in the Paraplegic Olympics in Barcelona, which included taking charge of the semi-final between Holland and Ireland.
He also coached the England Boys' Club's team for three seasons (1996-1998). Les joined the Football Association in a full time roll in 1998 as Regional Director of Football Development moving on to the position of National Clubs Development Manager in 2000, where he brought Charter Status into youth football and helped to develop Mini Soccer. He also wrote the FA Level One Coaching Badge, which in its first three and a half years had produced over 100,000 qualified coaches. In 2005 Les became the National Development Manager (Clubs and Coaches), for the FA. Managing the nine regional coaches. Les has also written two football books published by "Hodder" the books' titles being "Football Parents" and "Running a Club". Les is now head of Grass Roots coaching at the F A.