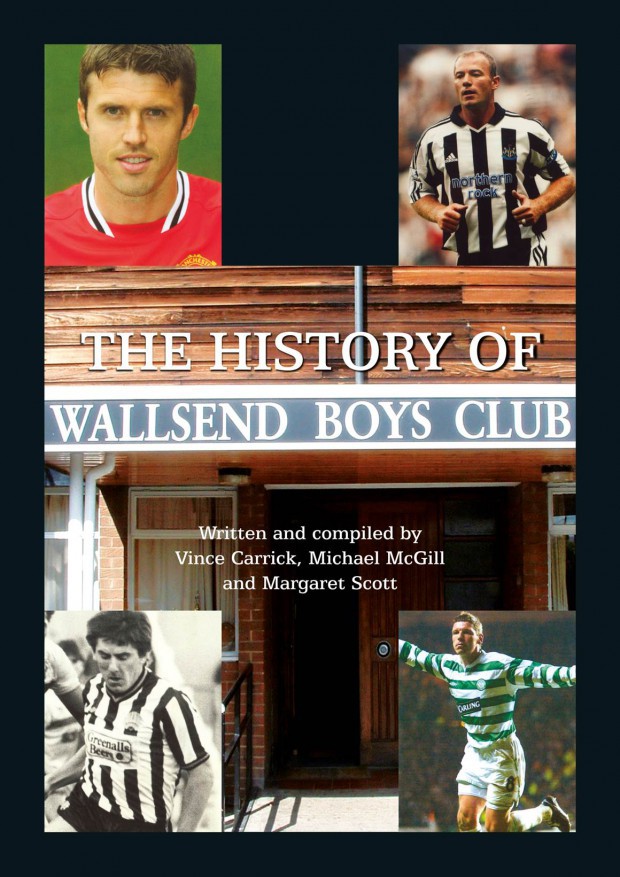 History and Heritage project
History and Heritage project and the publishing of the "History of Wallsend Boys' Club" book.
The history and heritage of Wallsend Boys' Club project was started by Committee members Michael McGill and Vince Carrick in 2003.
With the help of articles in the local press, asking people to come forward with their own personal recollections of the club. Members from the original club (which was formed in 1938), started contacting Michael and Vince to relate their stories which were recorded meticulously. These "founder members" also donated images, programmes, documents etc.
The boys club was searched from top to bottom for documents, images, reports etc from the past history of the club and soon a healthy and hugely interesting amount of material was gathered.
Visits to the local press, libraries, local study centres and history societies then took place over a number months to gather information from their archives. Interviews with former members continued to take place.
As the book started taking shape Vince and Michael decided that to make the book more readable, persuading an expert in history to help mould the stories together was essential. They were very fortunate to find a more than willing person in Margaret Scott, from Tyne Metropolitan College. Margaret has created a book that is extremely good reading and has added information on various events that happened in the area from 1904 onwards.
The original thoughts in writing a history of the Boys' Club, was that it would be 30 to 40 pages long. The huge amount of effort in gathering information and the pure volume of information means that the book is now about 200 pages long with nearly 400 images. It goes back to the original Swan Hunter apprentice club (on a different site on Station Road) in 1904. Then on to the formation of Wallsend Boys' Club (also on Station Road) in 1938. Then on to the "new" building (on the same site) in 1965.
Those early days in the 1930's/40's/50's pantomimes with "all boy" casts, drama, boxing, woodwork classes, gymnastics etc, were the popular activities of the day. In the 1960's onwards football became a much bigger part of the Boys' Club's activities, producing a host of top professional footballers such as Alan Shearer, Peter Beardsley, Michael Carrick, Steve Bruce, Steve Watson, Lee Clark etc (more than 50 ex Wallsend Boys' Club members have gone on to play first team professional football in the English and Scottish football leagues).
When Vince and Michael interviewed the seven founder members individually, they noticed that these members had been friends in the 1930's /40's and had not been in contact with each other for well over 50 years (due to changing jobs, going into the forces, moving around the area etc).
They got in contact with the local press and brought these founder members together at Wallsend Boys' Club for a photo session and interviews to produce a two page piece in the Evening Chronicle.
These grand old gentlemen now keep in contact with each other regularly and are always invited to the Boys' Club's sportsman's dinners.
These mature gentlemen accepted the freedom of the borough of North Tyneside on behalf of Wallsend Boys' Club in March 2008 and met Tony Blair at the Boys' Club in November 2008.
Michael and Vince felt that bringing these gentlemen together after more the 50 years apart, was a huge and unexpected bonus to the project.
A grant was applied for from the Heritage Lottery Fund, and the application was successful, this has enabled the Boys' Club to publish "The History of Wallsend Boys' Club" book,
Also financed by the H L F Vince and Michael have produced an educational project involving local primary schools and updated the Wallsend Boys' Club web site to create a heritage section. This can help ex members to learn about our heritage and contribute to our heritage library (which could lead to a second book). We will continue to store any new documents, images etc and update our history of Wallsend Boys' Club for the foreseeable future.
We have also created a heritage board inside Wallsend Boys' Club football changing rooms, which creates lots of interest from visitors.