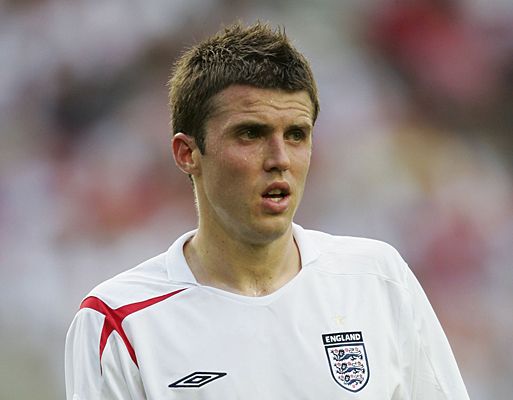 Michael Carrick plays in World Cup
Michael Carrick plays in World Cup Finals for England.
As a reminder of what a tradition the club has to maintain, in the summer of 2006 Michael Carrick became the THIRD former Wallsend Boys' Club member to play in the World Cup Finals, following in the hallowed footsteps of Peter Beardsley and Alan Shearer, when he starred for England in the first knock out stage game, against ECUADOR, on Sunday 25th June 2006.
Michael was voted man of the match by the BBC commentary panel, with his passing success rate estimated at over 87%. A phenomenal success for the then 24 year old former Western Junior School and Burnside High School pupil, and Wallsend Boys' Club Old Boy. On 31st July 2006 Michael was transferred from Spurs to Manchester United for a fee of £18.6 million. On Monday 2nd October he went back to his roots when he visited Wallsend Boys' Club to present strips for all 19 football teams based there.
The strips and associated kit, worth approximately £18,000, were donated through Michael's sponsor, Puma. This was a fantastic gesture from a football star who never lets his fame go to his head and always remembers and cares for the youth football club which gave him his start. Michael said, "When I played for England for the first time I thought of where I started at Wallsend Boys' Club."