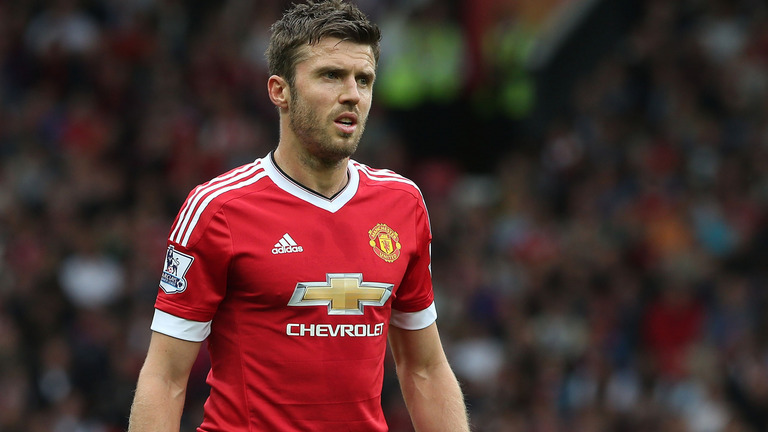 Michael Carrick's career takes off
On a more national, and indeed international level, the career of one of the most stellar of the Wallsend Boys' Club stars continued through 2008-2010 to get better and better. To add to the winning of a Premier League Champion's medal and FA Cup Finalist's medal in the 2006/2007 season, Michael Carrick's career at Manchester United flourished. In the 2007/2008 season Michael helped the red devils to win a second consecutive Premier League title, and at the Luzhniki Stadium Moscow on Wednesday 21st May, Michael with his Manchester United team played against Chelsea in the Champions League Final.
The significance for United was that 2008 marked the 50th anniversary of the Munich air disaster and the 40th anniversary of United's first European Cup triumph in 1968. It was also the first time two English clubs had contested a Champions League Final. Michael Carrick had now become the first ex Wallsend Boys' Club player to collect a Champions League Winners medal and two Premier League Champion's medals. To cap off a fantastic season Sir Alex Ferguson extended Michael's contract at Manchester United.
The next season (2008-2009) continued in a similar vein with Michael winning his third consecutive Premier League champions medal. This was a record unequalled by any other North East born player. He also won a League Cup winners medal the same season. To continue the incredible success story, Michael was picked for England's world cup squad in June 2010 this being his second successive world cup. Michael's trip to South Africa meant that Wallsend Boys' Club had now provided players in five of the last seven World Cup squads. Alan Shearer played in 1998 and Peter Beardsley represented the club in the 1986 and 1990 squads.
Club president Peter Kirkley said, "It is an amazing fact that a community Boys' Club like ours can produce players of this quality, what is even more remarkable is that all of those lads have come within a five mile radius of the club. I feel that the fact that those lads have had success comes down to the managers and coaches who have helped us over many years". "All three of them have earned what they have got because they have worked their socks off for it. There is no substitute for hard work. What is so very pleasing is that the three lads, who have played at the world cup, have not forgotten their roots. The support they give Wallsend Boys' Club is incredible". "Michael has terrific ability and he is capable of proving people wrong. Michael has what some others don't have and that he is flexible. He can play in more than one position and he has the ability to do this. Like the other 64 boys who have left Wallsend Boys Club to go on to play professional football, he has a terrific temperament which has stood him in good stead".
Michael came back from South Africa and helped win Manchester United the Community Shield in August 2010. He also agreed to help promote the work of the National Society for the Prevention of Cruelty to Children (NSPCC), using his public profile to help get the NSPC's message across Northern England. Michael said "The first place I started playing football was in the Five a Side leagues at Wallsend Boys' Club, where my dad worked as a volunteer". "I was very lucky to grow up in a happy family environment that has helped me get where I am today, but the same can't be said for every child. I am supporting the NSPCC because they do fantastic work, making sure that vulnerable kids are protected from abuse". Michael won his fourth premier league winners medal and appeared in the champions league final against Barcelona in the 2010 2011 season.