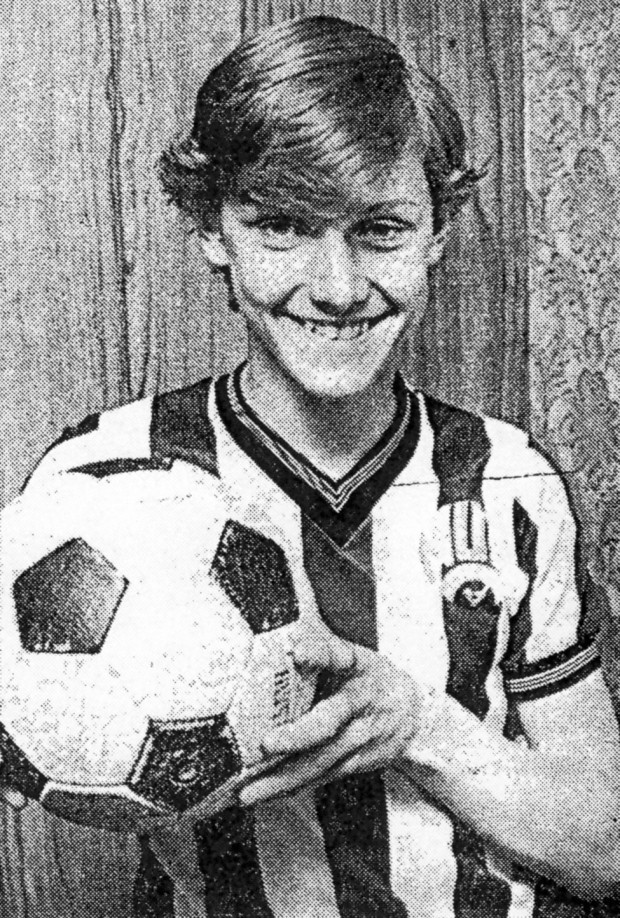 More Players come through
More Players come through the Wallsend Boys' Club Conveyor belt
The football conveyor belt of Wallsend Boys' club was continuing to roll.
They were to become, not just professional players, but Newcastle United players. These were Steve Watson, Alan Thompson, Robbie Elliott and Lee Clark. All four also received England honours at under 21 or youth level. At the same time at the club, though relatively unnoticed by scouts or the local press, was a fourteen year old player called Alan Shearer. It was not until Alan was 16, and had left WBC, that he got his first chance as a professional when Southampton signed him.
In the middle of all this excitement, Sid Sharp was eager to point out again in a newspaper interview that the club was "not just about producing stars. There are an awful lot of lads who don't make the grade but still have a good time. They're now joiners, plumbers or civil servants but they come back to see us just like some of the professionals do and that's just as rewarding."
In 1986 the press were hailing another footballing discovery from Wallsend Boys' Club, Lee Clark, who had modelled himself on his hero Peter Beardsley. Lee signed for Newcastle United at the age of 14 and played for them until 1997 before going to deadly rivals Sunderland, then Fulham, before returning to play for Newcastle in 2005 at the age of 32. He is a classic example of the sort of professional players and coaches turned out by the Boys' Club. In 1987 Newcastle United snapped up another school centre forward Alan Thompson from Wallsend Boys' Club and offered a contract to his fellow Boys' Club member, Anthony Lormor. Alan a close friend of super boy Lee Clark had turned down offers from Spurs and Chelsea to stay at home with Newcastle United. He had also attracted the attention of Southampton, Everton, Manchester United and Nottingham Forest.