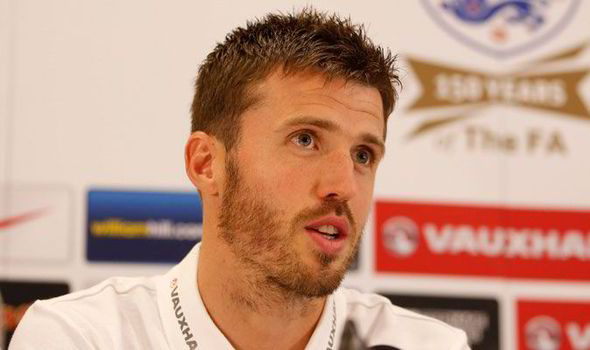 National interest in Wallsend Boys' Club
National interest in Wallsend Boys' Club and The young Michael Carrick.
In 1994 an article in "Night and Day" showed the national interest that there was in the phenomenal success of Wallsend Boys' Club as producers of great footballers. In interviews with Peter Kirkley and Sid Sharp it tried to sum up the success the club had had in the past, but also highlighted the promising future of the latest star, 13 year old Michael Carrick. "Portrait of a Boys' Club" focussed on the comments of Peter Kirkely and Sid Sharp and gave a great insight into the work of 'talent spotting' that had gone on for years in Wallsend Boys' club and others like it. It pointed out that for 25 years Sid and his predecessors had unearthed a rich seam of footballing talent from the area. Sid also paid tribute in the article to the work of Peter Kirkley.
"Kirkley, according to Sid Sharp, has the finest eye for a young footballer in the country. "You cannot value the number of players he has spotted over the years", he says. He is a remarkable man, and quite rightly he is now the second best-known man in football on Tyneside-after Kevin Keegan. You've got to count him ahead of most of the stars of the team-because he discovered them!" "The conveyor belt goes on", says Sid in the article. "I saw a boy called Michael Carrick playing in a school game a few years ago. The double brandy hit me straight away! He had a fantastic sense of balance, he could think and move quickly, and he always had his head up looking around, reading the game. He was a natural".
Michael was then 13 and had the following clubs interested in him; Arsenal, Crystal Palace, Chelsea, West Ham, Wimbledon, Swindon, Nottingham Forest, Middlesbrough, Newcastle and Everton. "Enough to turn a boys head, you would think," said the journalist. "Not so, in the half hour I spent with Michael talking about his hopes and dreams, he was if anything, rather downbeat about his chances, constantly replying, "There's a long way to go yet" to every bid to get him to amplify on his future. Both he, and his brother Graeme, nine, who showed signs of being every bit as good as his brother, and attended the Newcastle United School of Excellence, seemed the not in the least bit big headed about their achievements."
The confident predictions about Michael's future bore fruit in 1998 when he was signed up by West Ham for whom he played until 2004 before transferring to Tottenham Hotspur.