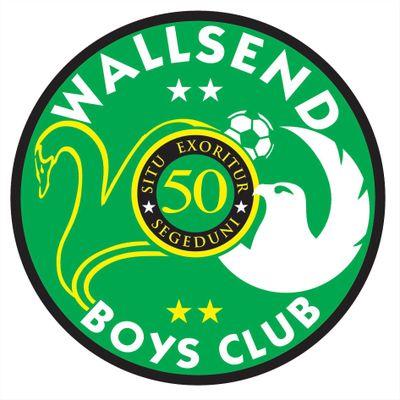 Planning permission for Rhyedt Avenue
Wallsend Boys' Club get planning permission for football pitches and changing rooms at Rhyedt Avenue.
On Monday 16th April 2007 North Tyneside Council planning committee met to consider Wallsend Boys' Club's application to build its £1.4m complex of seven football pitches, a multi use games area, changing rooms and car parking facilities, at Rheydt Avenue Wallsend. Ex-England and Newcastle United star Peter Beardsley joined Wallsend Boys' Club chairman Steve Dale and Councillor Jim Allen the deputy Mayor of North Tyneside Council, at Wallsend Town Hall to address the planning Committee, as they met to make this landmark decision.
The proposed new home for the Boys' Club's football teams had met with strong opposition from local residents, with a 106 name petition against the proposal and 40 letters were sent highlighting objections. Wallsend Boys' Club had amassed many letters in support of the planning application and nearly 1000 names on a petition in favour of the proposals, the development of which would be mainly funded by the Football Foundation. The proposals had the full backing of North Tyneside Council's Cabinet, but some reservations were made by local Member of Parliament Nick Brown.
In the weeks leading up to the planning committee meeting, the Boys' Club Committee had held a meeting with approximately 130 local residents to fully explain the Planning Application, and dispel many of the residents' worries. Councillor Allen told the Planning Committee that the development was important as it was part of a wider re-generation of the Wallsend area and the Cabinet had been working to improve Wallsend Boys' Club. "A number of sites have been looked at across the town and the site before you meets the requirements of Wallsend Boys' Club. We have what is a world-wide known club and we should bring it back home".
The planning Committee voted on the night 14 to 0 in favour of the application. After the decision was made Peter Beardsley said, he was delighted about the vote and that as an ex-member of the Boys' Club, it was what everybody had worked for. "I am really interested in the kids of the future. We don't expect them to all become professional footballers, but we expect them to enjoy their sport and their football". Wallsend Boys' Club Chairman Steve Dale said "We are obviously ecstatic because with all of the hard work that has gone into it, this is the decision we were working towards. It has been over five years to get to this point. We are looking forward to doing what we have done in the last 40 years with our own pitches for the first time in our history". Wallsend Boys' Club could not have had this success without the huge long running support of elected Mayor John Harrison and his Deputy Mayor Jim Allen