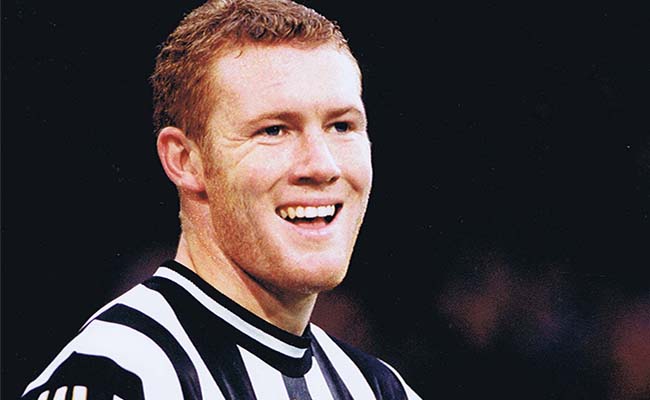 Steve Watson from WBC to Newcastle Utd
Steve Watson from WBC to Newcastle United and professional jockey makes it from the Boy's club.
In December 1990 Ex Wallsend Boys' Club member, Steve Watson became the youngest ever player for Newcastle United when he stepped on as substitute at Wolverhampton, at the age of 16 years and 223 days. Steve was the fourth 16-year old to play for Newcastle after Paul Ferris, Jock Finlay and Neil McDonald, but at 16 years 223 days, he was the youngest by 72 days. Ironically he had followed the path of McDonald, who also started at Wallsend Boys' Club before moving on to Newcastle and Everton.
Steve hoped to be just as successful." I don't model myself on anybody, but I'd love to be as good as players like Peter Beardsley and Neil McDonald who both started their careers at the Boys' Club. It was a thrill coming on at Molineux, – the best moment of my life. Now I'm more determined than ever to make it to the top. All the players have made me feel welcome and Lee Clark has been particularly helpful" Kenny Pattinson was a member of Wallsend Boys' Club from 1980 to 1990. He excelled in the 5-a-side leagues, playing for many teams, including "Hibs", "Ardeeonions" and "Lancers". Despite his lack of height, he was always a handful for any team.
Kenny then became a professional jockey with one of the top stables at Newmarket. Kenny never failed to visit the Club when he was in the area. He is another example of how it is not just pro footballers who come out of the Boys' Club.