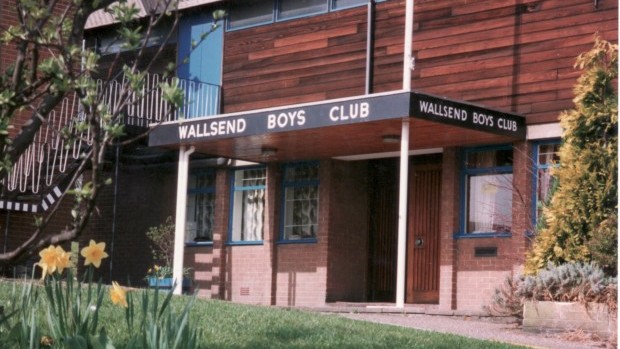 The supply chain of footballers continues
Even though the Wallsend Boys Club building on Station Road is no more, the supply of footballers into the professional game continues.
Lee Novak now plays for Huddersfield Town in the Championship but started his footballing journey at Wallsend Boys club. Lee started his senior career with Scottish side Gretna then returned to the North East to play for Newcastle Blue Star and then Gateshead in the Conference North in 2008. Novak was signed by the then Huddersfield Town manager Lee Clark in January 2009. Lee made his full Huddersfield debut on 11th August 2009 . He scored his first competitive goal on 18th August (penalty) in a 7-1 win against Brighton. He now wears the number nine shirt and plays regularly for the 1st team.
Shaun Hutchinson Signed for Scottish Premier League side Motherwell from Wallsend Boys Club in 2007 and made his professional debut on 16th May 2009 against Hamilton Academical. Shaun plays as a centre back wearing the number 5 shirt with pride. He scored his first goal for the club in the 8-1 win against Flamurtari in the Europa League on 23rd July 2009.
Adam Campbell has graduated from Wallsend Boys Club to play for Newcastle United. Club President Peter Kirkley who has followed the progress of the 5ft 6inch player since he was eight, says that the game must change and that the red haired striker can help that change to come about. "people often say when you have discovered a player, how big is he? But that is never the first question to cross my mind. The first question should be can he play or not? Believe me Adam can play. He has got unbelievable pace. I would love to see him succeed and make it in the first team. Barcelona have some tiny players Lionel Messi included"
Peter believes the key thing lies in a players attitude, something they are proud of at Wallsend Boys Club. Seventeen year oldAdam scored a hat trick for Newcastle's under 21's against Spurs in August 2012 and then became Newcastle's youngest ever debutant in Europe, eclipsing the mark set by Andy Carroll in 2006 when he played in the Europa League qualifying game against Atrimos in Greece in August 2012.