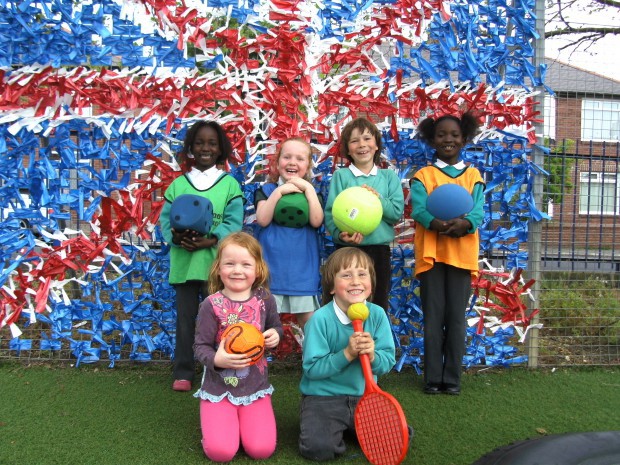 Schools Coaching Initiative
We have a wide variety of projects to offer your school regardless of age range:
Schools initiative
We deliver a wide and varied schools initiative promoting healthy living and History and heritage to general multi sports or specific sport coaching sessions and eating along with boot camp & SAQ fitness, a wide variety of multi sports from cheerleading and dance to team building and rock-it-ball we have a wide variety of fun filled activities for all age ranges.
Healthy Living Programme – Using our "Boyza Bus" for delivery our programme covers the essentials of healthy living our team deliver a variety of interactive and fun filled sessions, encouraging the young people to discuss what it is to be healthy and engaging them in exciting physical activity sessions showing them that fitness can be both easy and enjoyable.
History & Heritage
Drawing on all aspects of the curriculum our project tells the story of how the Boys Club was originally established, how it has developed over the years and how, it covers the geographical locations of the sites, the science of how equipment and strips have developed, IT looking up ex players and history & literacy writing diary entries after researching what it used to be like in the ship yards there is also a physical element where activities range from basic games and exercise to more equipment based and technical sports.
Holiday Camps
These have proven to be very popular in the past and can run from the school premises with only a hall and a outdoor area facility. Camps can be specific activity based i.e healthy living fitness camp, art & crafts, football training or general camp covering a combination of a wide variety of activities pre decided.
Youth Clubs
Youth clubs can be ran from school premises from 3.30-9pm offering a safe, supervised interactive social space for kids to come and join in with various activities or simply hang out with their friends.
Events/ Field Trips
Staff are available to run one off events, including bringing the Boyza Bus in, making healthy smoothies, face painting and nail art etc. We can organise or support staff during sports days or assist with field trips and school outings.
NCS
As a result of our growing reputation for providing high quality youth work to the young people of North Tyneside, Wallsend Boys' Club were invited to deliver the Government's flagship National Citizen Service (NCS) two years running we are now able to recruit for 2013 and filter in interested young people into our young leaders programme.
Young Leaders Programme
After two years of successful NCS programmes we hope to develop our young Leaders programme in conjunction with Northumberland Clubs for Young People (NCYP) and Street Games allowing us to increase training and volunteering opportunities leading to possible employment opportunities with partnership organisations.
In order to maintain our high standard of achievement & challenge young people,we have set the following goals for this year.
To expand our multi activities programmes in schools throughout North Tyneside
To improve self-esteem, confidence and motivation of the young people we work with.
Develop and deliver a diverse programme of positive and constructive activities for young people leading to volunteering/ training opportunities and possible employment.
Run successful holiday camps in conjunction with local schools to inspire and motivate young people to keep healthy and engaged in positive activities during the holidays.
Expand our History and Heritage Project across the Wallsend Schools Partnership.
Deliver our healthy living programme to more young people to encourage them to make healthy life choices.
Expand our own Young Leaders Volunteering Programme leading to further training and possible employment