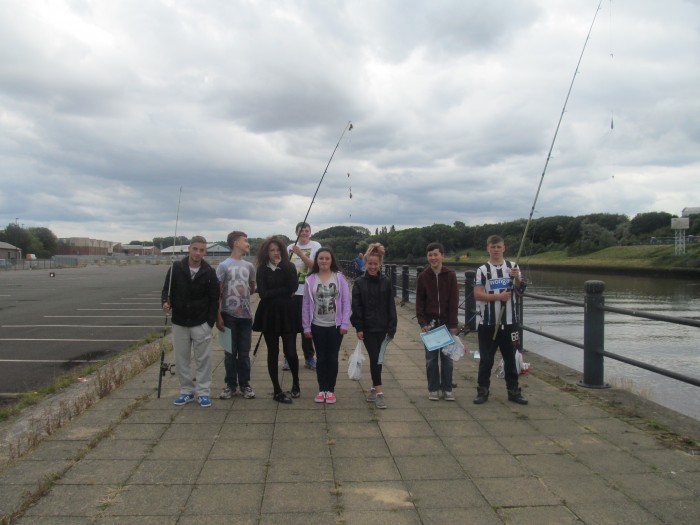 Sea Fishing with Get Hooked on Fishing
August 14th, 21st, and 28th. Spanning the course of 3 weeks on 3 consecutive Thursdays our young people went out to the side of the River Ouesburn, Byker to try their luck at a spot of Sea Fishing. Although the sessions were a lot of fun, they were also quiet educational and they participants learnt a lot.
The weather began on the 14th in torrential rain which surprisingly didn't put the young people off who although soaked through were so excited to try and catch some fish, fortunately it brightened up for the next two weeks and allowed everyone to relax and have a sit down in between casting. From an educational point the young people learned about the different types of bait, how to bait up their hooks, cast their line out, gut their fish and most importantly of all have patience!. They also learned which fish they were and were not allowed to take home with them, the sizes they had to be and which were protected by law.
Good fun was had by all with all participants enjoying themselves, everyone was surprised at the wide variety of sea life that was caught including, flounders, crabs, whitey's, flat fish and several slimy eels!