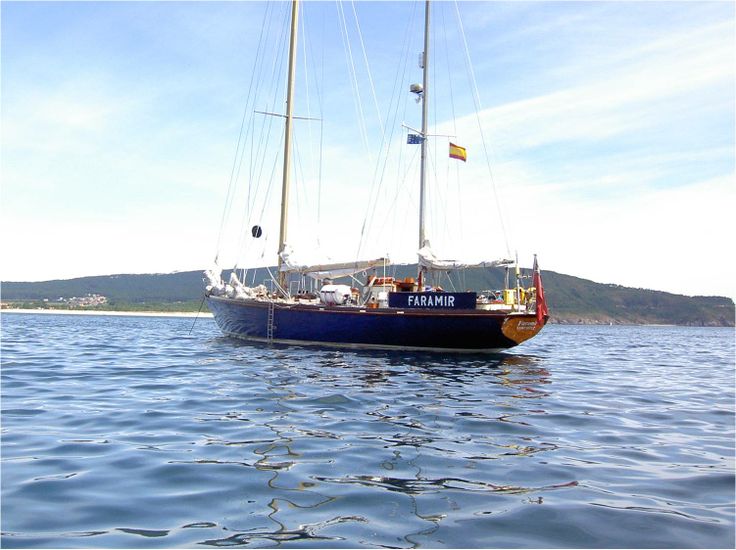 THE EVENT OF THE YEAR!! THE SAILING TRIP
What an AWESOME Adventure, 32 hours on board the Sailing yacht the FARAMIR. First start was boarding at the Royal Quays Marina, welcomed by an excellent group of staff, showing tons of welcoming friendship and patience, even the parents were allowed to have a look on board, which went well with the embarrassed young people. After quick goodbyes and fare wells, we, all sat around the large table for introductions and Health and Safety instructions.
Everyone on board were issued waterproofs and life jackets, and further instructions on the areas on board, and learning how to do specific knots for the rigging, the staff were great, making us feel both welcome and a friendly atmosphere. The 3 leaders and the young people, were then divided into three groups for duties in and on the ship. Then it was time for the hard work, putting up the huge sails, using brute power, and tying off, and it was off to sea we went – come on POPEYE The whole experience was awesome, friendships were built, personal development and basic sailing techniques were learned, yet all in a very friendly atmosphere. Both the young people and the leaders really enjoyed themselves, apart from the odd person being a little sick.
Brief spells chilling were spent on the deck and there was even time for a spot of fishing. Some of the lads were a bit rough due to the weather, and the girls soon gave up with the make up as we all were wind swept within minutes of setting sail. Cooking was a tricky task, trying to cook for twenty people on a boat that most of the time was on a tilt with the weather!!! Coming back was thrilling, the severe weather and gales made the ship tilt and rock even more, looking like it was about to topple over, with a few wet people, due to the splashes, and the odd sickness later we were nearly home.
The trip was an awesome experience, fantastic fun and extremely educating for both the young people and the leaders, everyone on board had a great time, with lots of memories to talk about for years, this was indeed a trip of a life time. A BIG HUGE thanks to all the young people who came on the trip, and the leaders who had the patience and commitment for helping out, and a BIGGER thanks to Cirdan Sailing Trust, the Faramir and its crew, Dawn (Skipper), Paul (Mate), and Vince ( Bosun). – Thanks for the trip of a life time (we hope to return again soon).