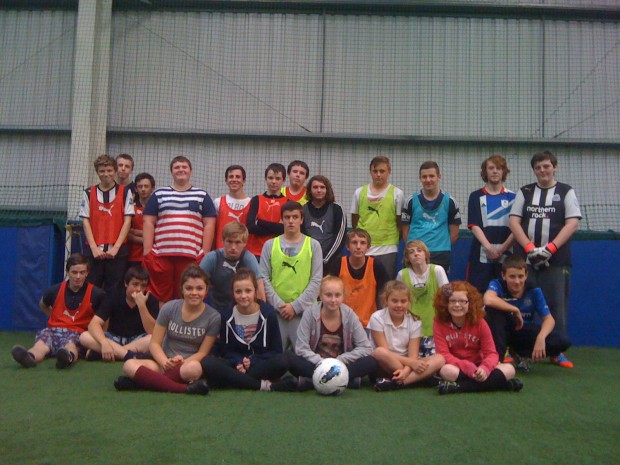 WBC/ Kicks Partnership Football Challenges and League
Starting on November 1st we will be introducing a league table of challenges which will be ran throughout the sessions each week ,winning these games will lead to points and points lead to prizes!!!! Games will include:
• Pens • Crossbar Challenge • Doubles • Singles • Headers • 2s Kick Ups • Levels • Kick Ups • Player of the week • Team of the week
There are various ways of gaining points which are as follows: • Turning up for a kicks session • Winning a kicks activity • Bringing new faces into the program
• Positive attitude
In addition to this regular attendees will be given the opportunity to represent WBC Kickz by playing in the Kickz league against other programmes in the North East. We aim to have 1-2 teams entered in each of these competitions which will take place every 6 weeks. Sign up on our facebook events Wallsend Boyza or just pop a long on the night.