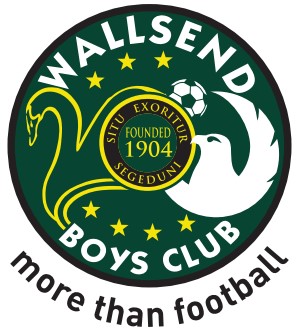 Football Stars Carrick and Shearer Open New Chapter for Childhood Club
Michael Carrick and Alan Shearer are just two names on an illustrious list of footballers who have nurtured skills and transformed their lives at Wallsend Boys Club. On Monday 7th October, the star players rolled back the clock to unveil the club's new full-sized floodlit third generation (3G) artificial grass pitch at Kirkley Park.
There are few community football clubs across the UK that can claim to have made such an impression on the professional game as Wallsend Boys Club. In addition to Shearer and Carrick, the club has produced over 85 professional footballers including Steve Bruce, Fraser Forster, Steve Watson and Lee Clark.
Despite a proud history of producing elite footballers, Wallsend's focus has always been on transforming the lives of grassroots footballers through the power of football. The club was founded in 1904, with the aim of using sport to improve the lives of apprentices at the Swan Hunter shipyard on North Tyneside. That ethos of community empowerment continues to this day.
Future generations of talent at the club can now continue to thrive without the worry of postponed fixtures during the harsh winter months thanks to the new facility, which can be played on all year round, no matter the weather.
The 3G pitch was made possible thanks to netting a £564,799 grant from the Premier League, The FA and Government's Football Foundation, as well as a massive £250,000 contribution from Wallsend Boys Club itself. After achieving investment from the Football Foundation, work began on the site in August 2018.
The new playing surface is located on the same site that received a £1m grant from the Football Foundation in 2007 to provide grass pitches and changing facilities. These investments helped support the creation of an additional 27 teams at Wallsend Boys Club over the last ten years. The new 3G artificial grass pitch will provide a platform for the club to continue developing.
In 2013, the North Tyneside Pitch Playing Strategy developed by the local authority recognised a need to create more 3G pitches in response to rising demand for better playing facilities. It identified the Wallsend Boys Club as a strategic site for development. As a result, it is anticipated that the new pitch will support the recruitment of more than 300 new players across 21 teams at the club over the next five years.
With a commitment to growing the provision of female and disability football, more than 100 junior girls are expected to start playing affiliated football at the club by 2024, which represents a 99% increase in participation amongst this demographic.
Steve Dale, Chairman of Wallsend Boys Club, said: "The Club is delighted with the new facility and on behalf of all our hard-working Volunteers at Wallsend I would like to go on record to thank the Premier League, The FA and Government's funding through the Football Foundation for their investment of over £564,000. We committed the £250,000 from our reserves that we received when we sold our remaining lease at Station Road to North Tyneside Council in 2012. The demand for football in the area is insatiable and without this investment we could not support any more teams. Now that this vital project has become a reality, we look forward to introducing more Tyneside youngsters to The Beautiful Game, especially the increasing number of girls who are looking to start their own teams. Thank you to our contractors, Limonta Smith, for such a high quality facility. And a huge thank you to Michael Carrick and Alan Shearer for coming home to officially open this wonderful facility and inspire more young people to fall in love with the game and play with a smile on their faces."
Alan Shearer said: "These facilities will ensure that future generations will be able to enjoy all the positive benefits of playing a fantastic team sport like football at Wallsend just like I did. I have so many happy memories of playing at Wallsend and I'm delighted that youngsters from around Newcastle will be able to keep playing here no matter what the conditions".
Michael Carrick said: "You cannot underestimate the importance of football, and this club, to this community. These fantastic facilities are testament to the hard work of everyone at the club and will mean that even more young footballers will be able to enjoy the benefits that help them achieve more in life both on and off the pitch."