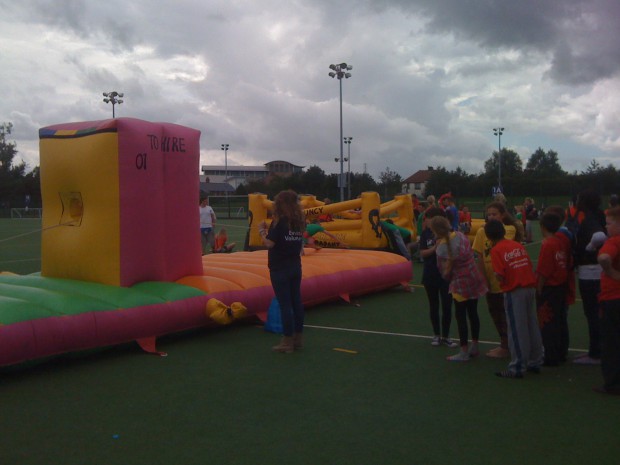 Main tasks
Assist in delivering fun and high quality coaching sessions.
Help develop young volunteers and leaders.
Developing new and innovative activities for the young people to enjoy.
Liaising with staff and other volunteers to produce advertising materials.
Assisting to organize and promote events, schools, holiday activities and coaching sessions.
Liaison with young people who use Wallsend Boys Club.
Develop session plans and assist with RA's.
Necessary skills, attitudes and knowledge
An ability to relate to people
An interest in the young people's sector
Competent in using basic computer packages such as Microsoft word
A willingness to participate in necessary training and be involved in consultation regarding the role and development of the project
A professional telephone manner
Willingness to volunteer as part of a team
Ability to talk to people (including potential volunteers and young people) face to face to explain about Wallsend Boys Club and its services
Induction and training
Wallsend Boys Club offer an induction period for volunteers and on-going training related to the volunteer role
All training is interactive and delivered by experienced and committed staff
Support and supervision
There will be opportunity to participate in group volunteer evenings (training/social/peer discussion)
Briefing/debrief sessions after specific tasks
An initial induction programme
On going training
Benefits of volunteering
While volunteering at the project, volunteers have full liability insurance cover.
Possible personal & professional development through training and support.
References for volunteers will be available after a period of three months of volunteering.
Contribution to a project that really does make a difference to the lives of young people.
Equal opportunities
Depaul UK, as an organisation with a Vincentian ethos, believes that it is essential to eliminate discrimination and promote equality of opportunity. Depaul UK, as both employer and service provider, is committed to opposing discrimination and will not discriminate against any person because of their ethnic origin, gender, sexual orientation, marital status, responsibility for children or dependants, age, employment status, disability, HIV status, religious or political beliefs or because of unrelated criminal convictions.
All applicants will be subject to the successful completion of an enhanced CRB disclosure, an informal interview, and reference checks.