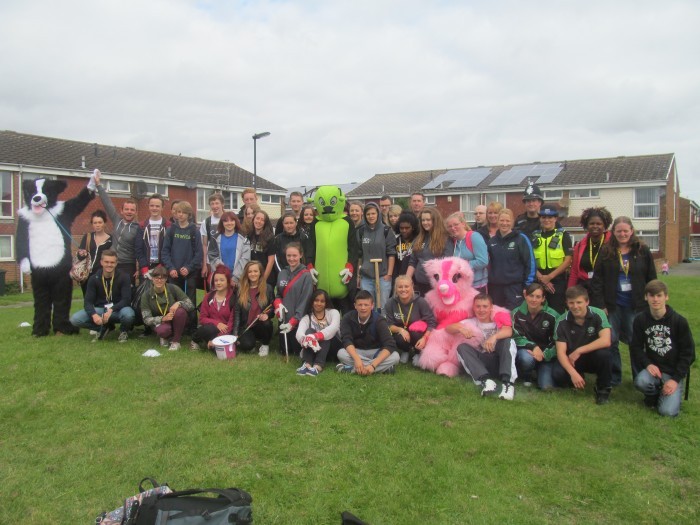 A good day was had by all the residents on Wednesday 27th August when the boys club teamed up with North Tyneside Council, Tyne & Wear Fire Service and the NCS project to offer services in the local area to its residents.
The fire service checked and installed fire alarms in residents houses while the police brought their mobile bike tagging unit along to tag bikes in the local area.
The council did a clean-up of the local area while the Boys club offered diversionary activities from its Boyza Bus in the form of Football, Arts & Crafts and Nail art. 22 local children joined in with the fun and games and asked us to visit again soon.