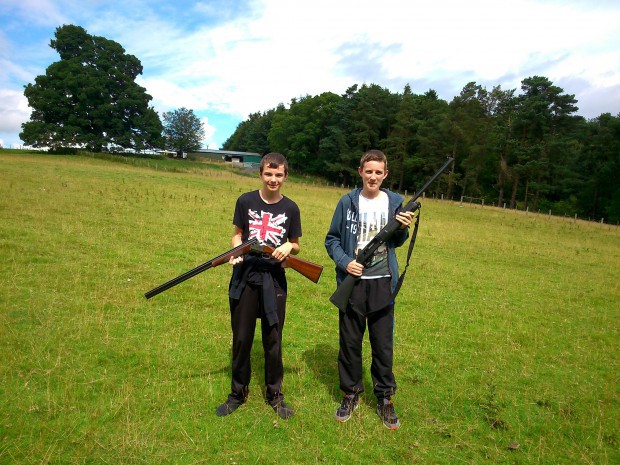 On the 14th August 2013 two of our young people took part in the Northumberland Clubs For Young People (NCYP) Annual Clay Pigeon Shoot.
Representing the Boys club were Jack Boundey and Callum Webster who were taken up to Felton, Morpeth to compete against 12 other youth clubs from Northumberland and Tyne and Wear.
The day consisted of a morning practice of 3 different traps simulating live prey, The Rabbit, Crossing Pigeon and Floppy Crow, each flying clays into the air at different angles. Every young person was given 5 practice shots under instruction on each of the 3 traps.
The competition aspect of the day then began, set up with a score accumulation with 5 shots on each of the traps for each individual. Although both boys shot well, an out standing performance from Callum Webster who shot an amazing 14 out of 15 clays took the lead, winning by a clear 3 points to his closest rival and earned him a well deserved 1st place trophy.