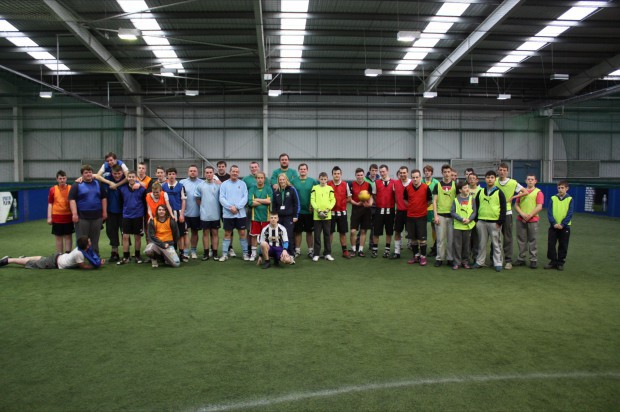 On Friday the 15th of March Wallsend Boys Club Youth Provision held a football tournament at the Lucozade Powerleague in North Shields. The friendly tournament was made up of a team from Northumbria Police, Young people who are regular attendees at our Friday night sessions and a new team comprised of attendees of the Avon Avenue Youth Centre. In total we had nine teams playing for the 'Wallsend Boys Club Youth Section Police Participatory Cup'.
Each team played a minimum of 4, ten minute games as they all battled against each other to reach the final… The 'Red' team, 'Dan Moore's Soccerdome Team' rolled out winners of the tournament by beating the team from Northumbria Police by one goal to nil in the final game. Every participant loved being involved in the tournament and they are all looking forward to taking part in future tournaments.
'That was really really good fun, when do we get to defend our trophy? Next week?' Shaun Graham (Winning Team).
'That was brilliant, it was good how we still got to play lots of games, even though we lost we still had fun' Callum Webster (Team in last position).