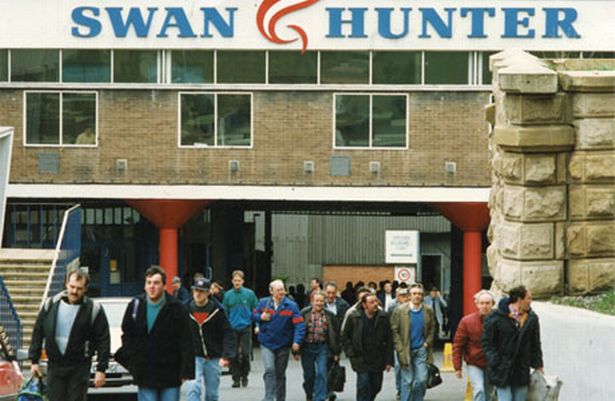 Demise of Wallsend Boys' Club's greatest friend
On November 14th 1904 Swan Hunter opened Wallsend's first Boys' Club. The Swan connection carried on strongly when in 1938 Sheriton Clements Swan, a director of Swan Hunter Shipbuilders became president of the new Wallsend Boys' club, based at Station Road Wallsend. The Swan connection stayed strong, with Sheriton Clements Swan heavily involved with the re-building of the Boys' Club in 1965 where he remained president until 1967.
Swan Hunter employees helped with the maintenance and painting of the Boys' Club on a voluntary basis and had employees/directors on the club committee for many years. On July 17th 2006 Swan Hunter closed its doors for the very last time after Royal Fleet Auxiliary Vessel Lyme Bay was taken from the Tyne by the MOD to be completed at BAE Systems yard at Govan Glasgow. This was the first time in Swan's near 150 year history that a ship had left unfinished.
Swan's owner Jaap Kroese said "When it left it was extremely sad for everyone at the yard". As soon as the yard closed, work commenced on dismantling the iconic giant cranes at Swan's Wallsend yard. For more than one hundred years the skyline of the Tyne has been filled with these huge 100 feet tall steel constructions. Now the cranes along with its 20,000 ton floating dry dock were being packed off to the Indian subcontinent, with older cranes being scrapped off. The huge fabrication sheds were also stripped down. The 150 year connection with Swan Hunter and Wallsend has now gone for ever. On Tuesday 7th April 2009 the iconic cranes left the Tyne on a huge barge to start their journey to India.
The yard continued being dismantled throughout 2010; this enormous part of the history of Wallsend had now gone forever.